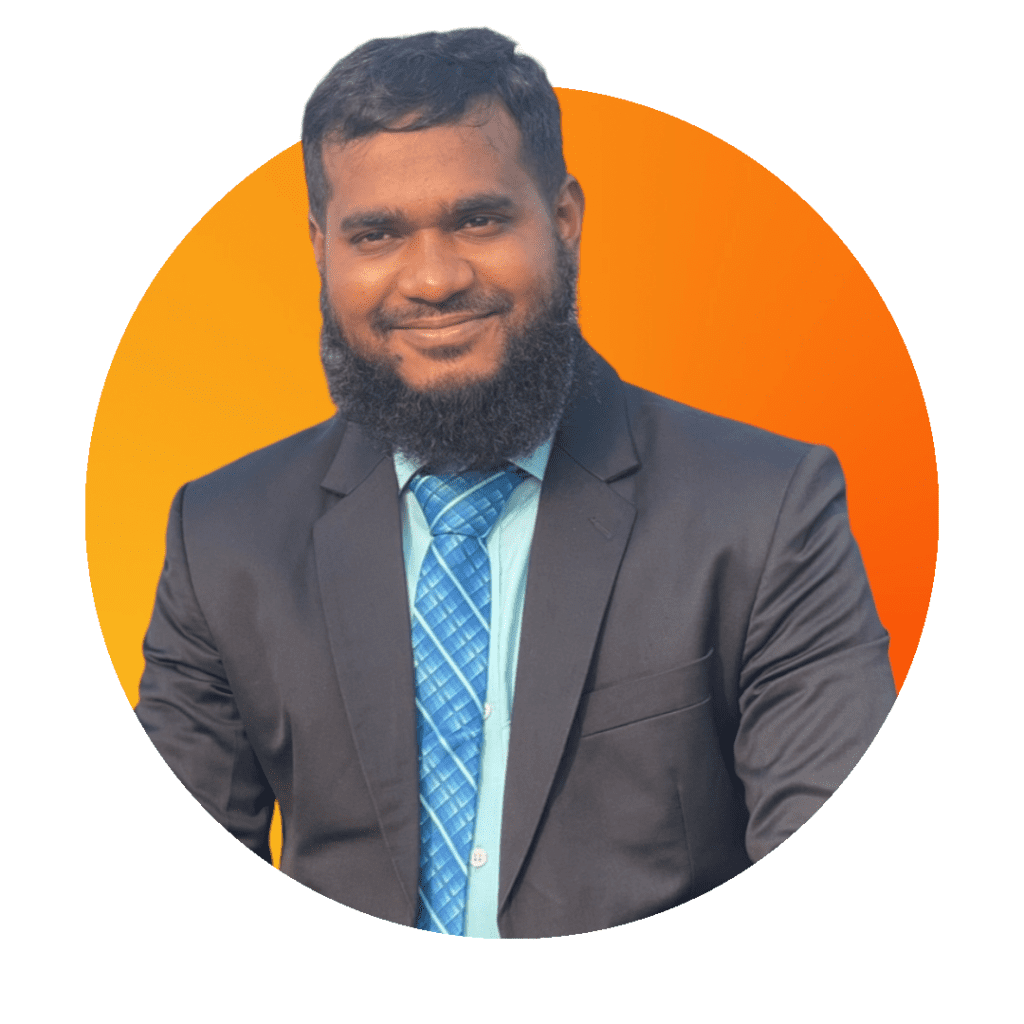 Dr. Md. Nesar Uddin Shaker
CHIEF CONSULTANT & COORDINATOR
Dr. Md. Nesar Uddin Shaker, a physiotherapist and gerontologist, is one of the pioneer physiotherapy doctors in Bangladesh. He obtained his Bachelor of Physiotherapy (BPT) degree from Dhaka University's medicine faculty. He earned a master's degree in Gerontology and Geriatric welfare from the University of Dhaka after finishing his bachelor's degree. He is now enrolled in the Masters in Physiotherapy Program (Part II) at BHPI-CRP, which is part of the University of Dhaka's faculty of medicine. Aside from that, he continued his ETGOM-Cyriax diploma in orthopedic medicine and musculoskeletal medicine.
He obtained the following certificates from various institutes:
Certificate Course in Dry Needling (Movement Solutions Academy, Bangladesh
Certificate Course in Myofascial Releasing Technique from India
Successfully Completed Certificate Course on Cardio-respiratory Physiotherapy (BRB Hospital, Dhaka
Foundation Course on Osteopathic Manipulative Medicine (BHPI, CRP-Savar)
Successfully Completed Certificate Course on Comprehensive Rehabilitation Services For Achieving a Milestone of Sustainable Developments Goal(SDG) (BHPI, CRP)
Certificate Course on Clinical reasoning, integrated Cervical spine Physiotherapy &Neuromanual Therapy
Completed Course on Neuromodulation& Comprehensive Spasticity Management (BHPI, CRP)
Completed Certificate Course on Bobath Concepts (BHPI,CRP)
Completed a Certificate Course On Advanced Mechanical Correction therapy (BIMTR)
Dr. Md. Nesar Uddin Shaker, is a dynamic leader in the field of physiotherapy. He has been a joint organizing secretary on the central committee of the Bangladesh Physiotherapy Association (BPA) since 2018. BPA is the member organization of World Physiotherapy.
Clinical attachments
Dr. Md. Nesar Uddin enjoys his clinical practices and has established one at Remedy Physiotherapy Center, where he also works as a physiotherapy officer and center manager. Then he joined Bangladesh Spine and Orthopedic Hospital as a consultant. He is now the department head and chief consultant of the physiotherapy department at KC Hospital and Diagnostic Center. He is also the chief consultant and coordinator of Physio Zone.